Annie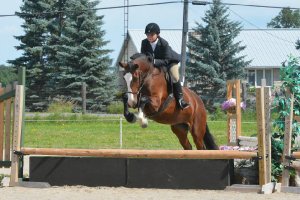 Annie is a barn favorite.  She a 16.1h, 9 yr old Clydesdale & Hackney Cross.  Nice big jump, loves to go hacking and has a great steady canter to learn on.
Beau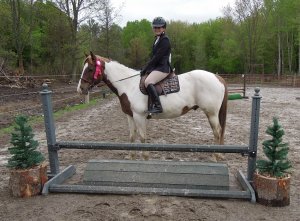 A big 11 year old boy. He rides english and western and he loves the trails.
Daisy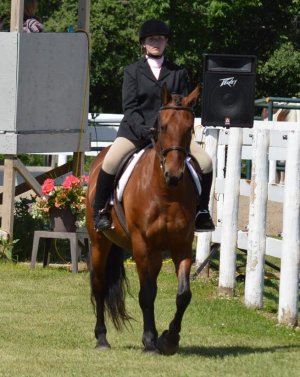 Daisy is a great lesson mare, 15h and is 9 yr old.  She's a Friesian/Arab Cross that rides english and jumps.
Duncan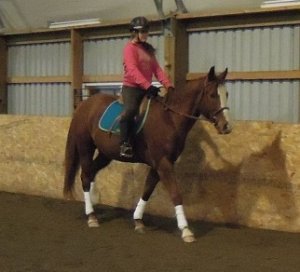 Duncan is Kelsey Miron's young gelding in training to become a great show hunter.
Kesha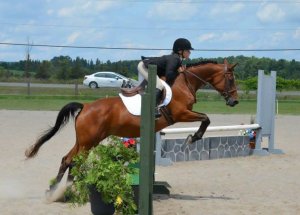 A nice little 14.2 h Arab, 12 yr old mare. Ready to teach anyone to ride. She has the mind and atittude of a Quarter Horse.
Monty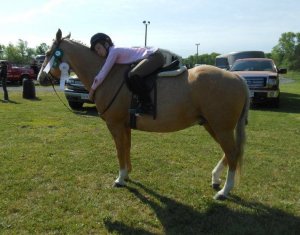 Monty has lots of show miles.  He rides english and loves to jump.  He's 18 yrs old and is about 14.3h.
Poco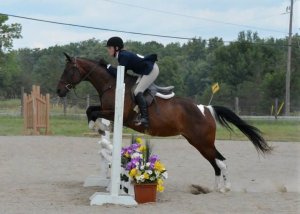 Poco is a 9 yr old paint mare.  She's trained Dressage.  She's on the 2013 show team.
Prince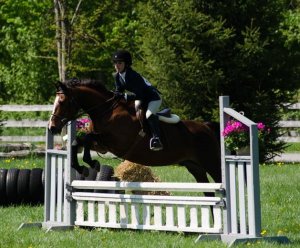 A 14.2hh Arab. He is 15 years old. He will make you ride. Little horse, big atittude!
Riley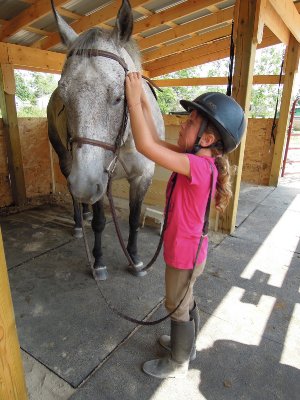 What an awsome guy.  A beautiful dapple grey gelding, Quarter Horse & Arabian Cross, 15 h and is 13 yrs old.  He rides english/jumps, western and loves the trails.
Tobi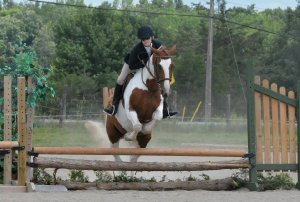 Big framed, 13 yr old Paint mare. Loves to jump and frames up beautifully.