**Lessons for people who have Disabilities, Depression and Autism**
Cori's background, many years of riding, handling horses and became a Developmental Service Worker.  She offers private therapeutic riding lessons to the young and old.
Cori teaches in a careful and supportive way, one on one.  Parents also like to get involved.  She focuses on getting the student to connect, behave and learn in a safe environment.
Horses and riding achieve goals that enhance physical, emotional, social, behavioral and educational skills in people who have disabilities.  The horses movements stimulate muscle and nerves that are unaffected by traditional therapies.  Emotional healing comes with the connection the rider builds with their horse over time.
MVS has a heated viewing lounge (winter time),  washroom,  large parking  and is wheelchair accessible.
Please feel free to call Cori at 613-394-5587 or stop in for a visit at the farm to talk more.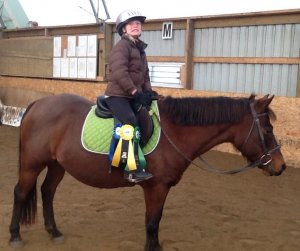 Need help, funding:
http://www.cra-arc.gc.ca/bnfts/dsblty-eng.html
http://www.cra-arc.gc.ca/tx/ndvdls/sgmnts/dsblts/dtc/menu-eng.html
http://www.children.gov.on.ca/htdocs/English/topics/specialneeds/index.aspx
http://www.children.gov.on.ca/htdocs/English/topics/specialneeds/specialservices/index.aspx
http://www.unitedwayofquinte.ca/fund-distribution/funding-application