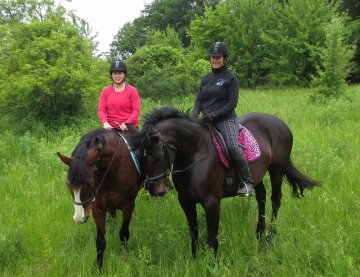 Miron Valley Stable is an equestrian centre located just minutes from downtown Trenton, Ontario.
We pride ourselves in offering quality and value to our customers all year round.
Some of the services we offer are: english & western lessons, March break & summer camps, horse boarding and birthday parties.
Our safe, friendly & caring environment allows horses to live naturally and riders to relax. Miron Valley Stable is evolving all the time.
*  Visitors are always welcome  *
Latest News.
Summer Horse Camp Dates for 2014, August 18-22 (2 SPOTS LEFT), a $60 cash non refundable deposit is required to hold each child's spot……please contact Cori Miron for more info 613-394-5587 and feel free to drop in for a farm visit anytime.